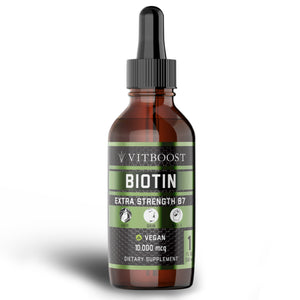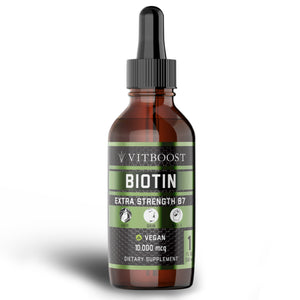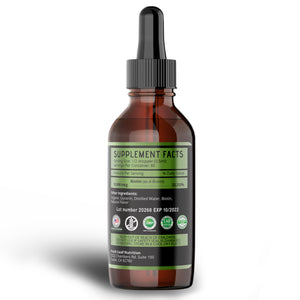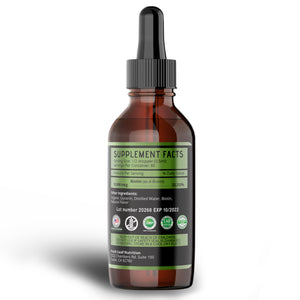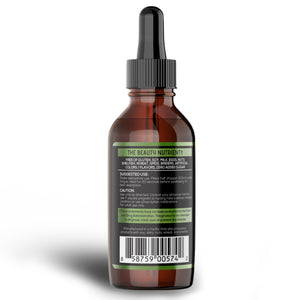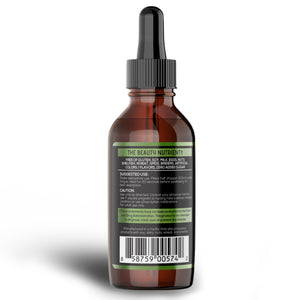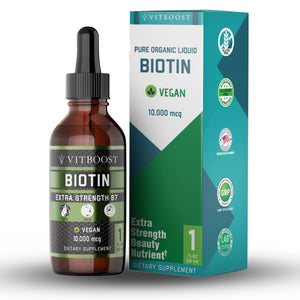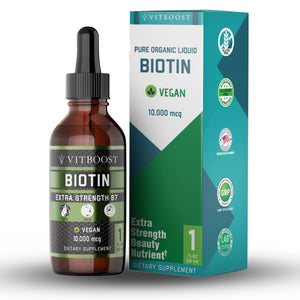 On Sale
Biotin Liquid Drops with Organic Berry Flavor | 60 Servings | Vegan Formula Supports Hair Growth, Strong Nails, Healthy Skin
✅ HAIR GROWTH, STRONG NAILS, & HEALTHY SKIN | Biotin is a water-soluble B-vitamin that your body needs to convert food and nutrients into energy. Our Biotin stimulates the natural production of collagen to help stimulate & nourish hair follicles for longer, stronger, thicker hair. We designed this product for those suffering from hair loss or thinning hair and fragile nails to assist in boosting your hair growth and nail growth, We created biotin vitamins for hair, skin, and nails because we care about your confidence! 

✅ EXTRA STRENGTH | 10,000 MCG of Biotin B7 | HIGHEST POTENCY available to maximize absorption. Better quality and absorption than biotin 5000mcg! VITBOOST provides pure nutritional ingredients to ensure better results for your hair, skin, and nails.

✅ BIOTIN HAIR GROWTH VITAMINS: Premium quality product backed by research and testimonies to ensure customer satisfaction. No fillers or binders, just a premium hair, skin, and nail formula designed to promote vibrant strong hair, skin, and nails.

✅ FLAVORFUL BIOTIN LIQUID DROPS | This Biotin is an easy-to-take and flavorful liquid formula that is taken by mouth. It is a sublingual liquid absorbed by the blood vessels in the mouth; which has proven to be better for individuals who have trouble absorbing vitamins from the stomach. Liquid makes it highly absorbable and ultra-potent. Ditch the hair growth pills and use our liquid biotin drops for better absorption. Our product tastes so yummy that you don't need to take biotin gummies with all that added sugar. Our product has zero added sugar! 

✅ NATURAL VEGAN SUPPLEMENT | No artificial ingredients or preservatives - Non-GMO ingredients - Allergen & GLUTEN FREE - Free of Soy, Milk, Egg, Wheat, Peanuts, Shellfish, and Sugar – No fillers or binders | Accredited Third Party Tested & Formulated by Professionals | Manufactured in a cGMP facility | NSF (NSF International has tested and certified dietary supplement product to meet specific safety and quality requirements) | MADE IN USA
Glad I purchased
Looking forward to seeing result!
Great Product
After 3 months, the improvement is noticiable! Fuller and stronger hair; firmer nails too. I greatly recommend it!
Extra Strength 10,000 mcg Biotin Liquid Drops with Organic Berry Flavor | 60 Servings | Vegan Formula Supports Hair Growth, Strong Nails, Healthy Skin
LOVE
I am new to the VitBoost family and I am LOVING my product so far!